What is Nimiq?
Nimiq explained in basic terms
Nimiq is the first browser-based blockchain cryptocurrency. Technically is SUPER FAST and so easy to use. Their slogan is: "Even your mom could use it".
Wallet
This means that you can simply open the Nimiq wallet in your browser, let it synchronize to the network in seconds instead of hours using Mini-Blockchain Scheme and you are ready to send and receive payments. The way I understand it – the Mini-Blockchain only stores recent transactions and Accounts Tree that works with it, stores the balance of non-empty addresses. While the whole blockchain is stored and available to download anytime by anyone to check for accuracy if needed. This technology should enable extremely fast synchronization speeds. Check the demo wallet here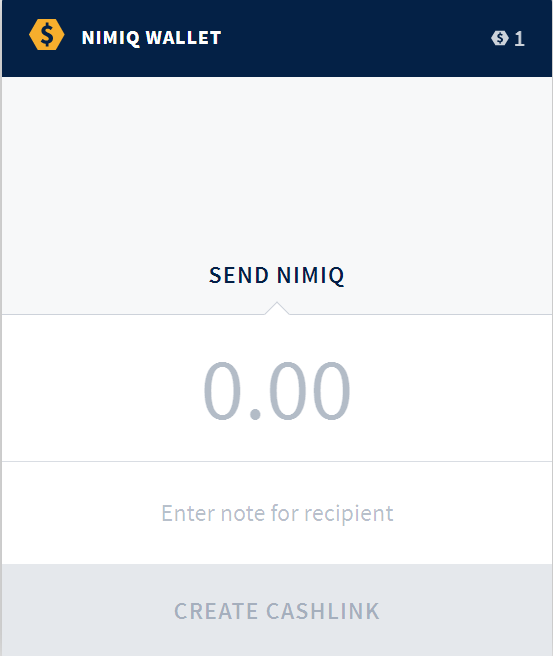 Mining
Mining too, is done via a browser. There is a beta running for a while now, you can check how mining might look like in the final version here. It's so easy I could imagine my mother doing it. The team still isn't decided on the algorithm to use – they want to make it ASIC resistant with the goal of enabling anyone to mine and thus secure the network. They are also considering PoS, but as far as I know it will be launched as PoW and PoS is an option to switch to or add later.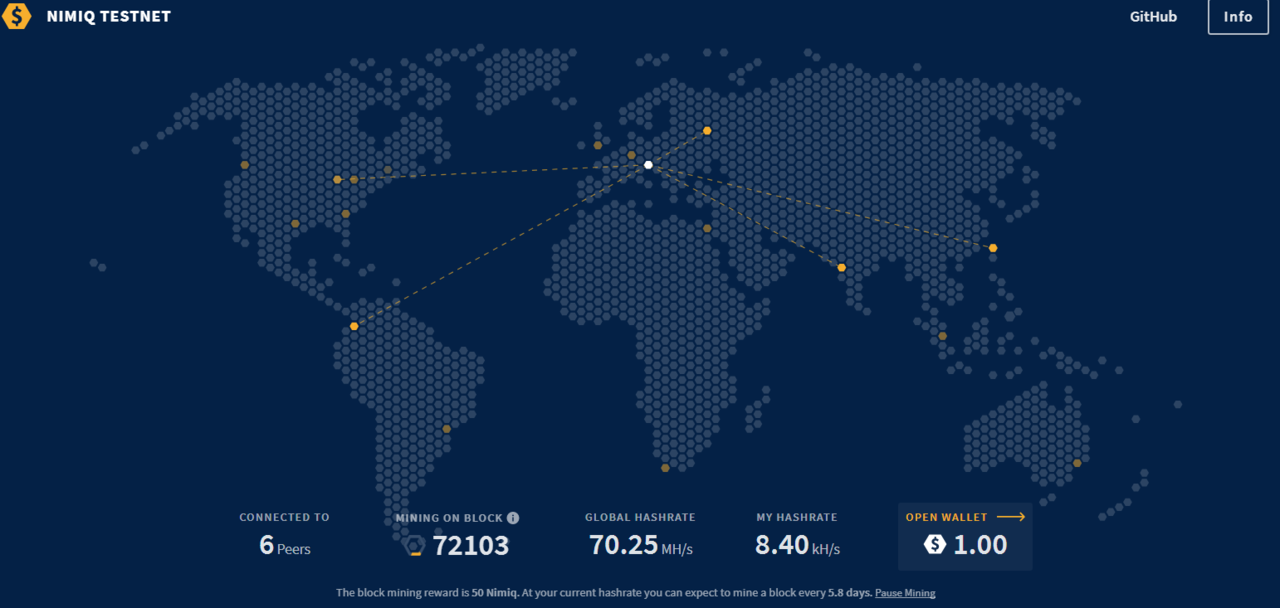 Simplicity
As it says in their whitepaper, simplicity is the best heuristic to build a secure system. The goal of Nimiq is to do one thing and do it the best of all the cryptocurrencies, that is payments from person A to person B. It won't include a scripting language because ethereum and its emerging rivals do it good enough already. With the exception of the Lighting Network that will be hardcoded into the protocol.
Team
The team is young, dedicated and enthusiastic. They really seem like they're enjoying what they're doing and daily vlogs are great to check every now and then how the project is coming along. I also like that they're active on Telegram, got more than a few questions answered, even though their Group can sometimes look like it's overrun by silly children mostly asking why isn't the price to the MOON yet 😀
Find more about them here
Preliminary blockchain parameters (not final)
Block time: 1 minute
Block reward: starts with 5 Nimiq (NIM); halves every ~2'100'000 blocks.
Max Block size: 1 MB
Difficulty adjustment: Every 10 blocks
Total supply: 21 Mio Coins divisible by 10⁸ (just like Bitcoin)
Some additional good-to-know information
The team did an ICO on June 28th, with the price being 175 NET tokens for 1 ETH. The NET token which can be traded on several smaller exchanges is an ethereum token and only temporary (used for ICO). When the real thing launches in December 2017 all NET holders will be able to exchange 10 NET for 1 NIM token.
Thoughts
When I first found out about this coin I got excited immediately. The blockchain technology is sick and I'm pretty sure it will disrupt a good deal of the economy as it is today. But the biggest problem right now, as I see it, is still adoption. Crypto space is mostly populated by enthusiasts and speculators who don't actually use the coins they own, with a few exceptions (bitcoin, ethereum).
So what is missing in Nimiq? How could I convince my father to use it?
The Nimiq team plans to integrate an effortless exchange between the Nimiq currency and FIAT (imagine Visa cards, Paypal..) next year. Now this, this changes things, if they succeed of course.
Source steemit.com
Do you want to earn 10$ in Bitcoins for free?. All you need is a log up from here